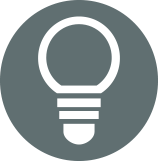 Innovation
Know-how is our key factor
Innovation is the cornerstone of our success. Innovation is our unified strategy and our common direction.
Our innovation activities are extremely important, with a high innovation rate as a result. The innovation department of Hato BV employs qualified technicians who represent more than 20% of the total staff.
In addition, we are also present in various research activities linked to important partners such as universities and research centers.
Floris Grommen: 'We create intelligent techniques & solutions'
Floris Grommen, Innovation Manager, underlines the importance of constant  improvement. 'It is the daily challenge of our highly committed Research & Development department to create intelligent techniques and solutions.  To go one step further, not only making sure that the product is technically perfect, but also to respect the welfare and environmental issues.'